Nigel Francis Productions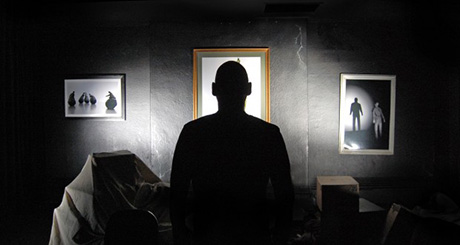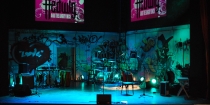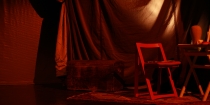 Nigel Francis Productions was formed in 2009 by Nigel Francis and Matthew Likierman when together they produced the Frankfurt premiere of the Off-Broadway musical Hedwig and the Angry Inch with Simon James Collier.
In 2013 the company produced the German premiere of Scaramouche Jones by Justin Butcher and are currently preparing the UK tour of Hedwig and the Angry Inch.
News:
Geoff Thompson's 'Fragile' will open in Frankfurt at the Galli Theater.

Well its now official! After our successful Edinburgh run at the festival last year and months of work behind the scenes, we are thrilled to announce that our production of Geoff Thompson's 'Fragile' will open in Frankfurt at the Galli Theater.

"Everything that happens to me is good"

A man, a tape recorder and thirty years of pain, frustration and deep seated insecurity.

'One' is a middle age man still trying to come to terms with his crippling insecurity, the residue of childhood sexual abuse at the hands of a trusted and idolized teacher. An articulate and well-read man, he has gone through every form of therapy to relieve himself of the daily anxiety but none of it has worked, because he doesn't trust anyone with his secret.
He has problems with trust – it has what he's been taught. 'No one can be trusted, even those that love you, especially those that love you.' All he is left with is an inanimate tape recorder, and he does not entirely trust that. Over three acts, One spills his secret shame into the recorder. Everything; all the things that he really wanted to tell his teacher, his father, his mother and (ultimately) God. He'd like to tell them personally but his dad is dead, his teacher has hanged himself, God has abandoned him and his mum is too fragile.
Scaramouche Jones by Justin Butcher, opens at the Old Joint Stock Theatre February 13th - 21st.

Scaramouche Jones is an outstanding piece of theatre beautifully written by Justin Butcher. In a beguiling, beautiful, heartbreaking hour-and-a-half, we experience the life and the death of theatre's tragic comic.

It is 10:30pm Millennium Eve and ancient clown Scaramouche Jones is about to give his final and most important performance. The pale-faced child of a gypsy whore, Scaramouche was always fated to be a clown. From his birth, at midnight on New Year's Eve 1899 on a dingy wharfside in Port o Spain, Trinadad, his life has been a vivid odyssey through extraordinary adventures, crumbling empires and the darkest episodes of the 20th century.

Like layers of theatrical make-up, each troubled episode of his life takes strength from the previous one, and prepares him for the next. Now as the champagne corks begin to fly, he steps out from the circus ring, peels away his outer disguises and reveals the loves, brutalities, ecstasies and the tragedies that created the Seven White Masks of Scaramouche Jones.
Production Archive:
Scaramouche Jones Trailer
Nigel Francis performing 'Scaramouche Jones', recorded at the International Theater Frankfurt on Feb 2013.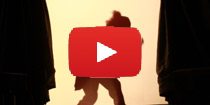 Fragile Trailer
Fragile - Edinburgh Fringe Trailer 2014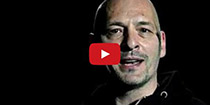 Hedwig and the Angry Inch Trailer
Nigel Francis performing 'The Origin of Love', recorded live at the Neues Theater Höchst on January 23rd 2011 with pictures by Werner Dittmair.